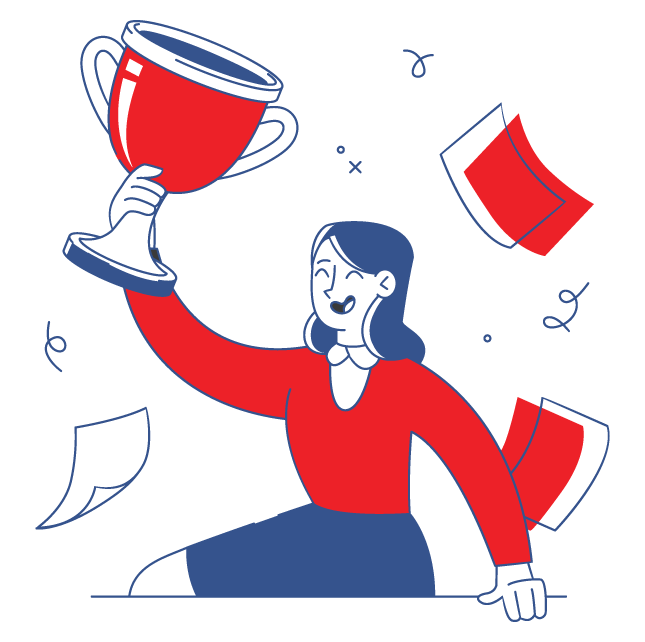 Sports
Today there are more than three billion people who connect to social networks around the world, and about 42% of the world's population use Facebook, Instagram or Twitter as a source of information or entertainment. This is why companies undertake social media strategies to attract more customers.
Digital sport marketing is a new, dynamic and rapidly evolving
area that has a profound impact on contemporary sports business.
JUMPPEAK introduces the core principles and best practices in digital sports marketing, focusing on key issues, emerging topics and practical techniques. Content marketing is key for transforming the reach of your brand into a real asset. It drives your social media, and gives people messages to share your content to push your name through their own social networks.
How does social media marketing
influence sports brands?
01.

Social media provides significant visibility for your product since sports activities are always seen in a positive way by a large part of society.

02.

Social media has the power of persuasion. It's the ability to influence our environment and communities.

03.

Another point in favor is virality. It is difficult to achieve virality because it is influenced by a multitude of factors and is difficult to understand or control. However, if the content is well shaped, well thought out, and well developed, there is a good chance that the message becomes viral and reaches remote sites of the world.

04.

Social networks are also creators of opinions. The only way to be able to modify those currents of opinions that distort reality is by being present in all those forums where our sports or athletes are discussed. It is important to establish an action protocol to react in every type of situation in social networks.

05.

Social media is a communication channel that is open 24 hours a day. A question or a problem solved in less than 24 hours through our social channels or web is a great image of our personal brand and our online reputation.

06.

Another benefit of using social media marketing for sports brands is the online positioning. The more a brand is mentioned in social networks, or establishes a relationship with clients or other brands in social media, the better the online positioning of this brand since absolutely everything links on the Internet.
How can JUMPPEAK help you
grow your sports brand?
There are digital sports marketing strategies we undertake when planning to boost the performance and sales of your business. All of them can be summarized in these main parts:
01.

We offer live feeds! Since people are watching live sports events on TV, there are high chances that most of the fans are glued to their smartphones. This is an ideal time to connect with them by creating engaging as well as real-time content that is in line with the live event.

02.

We promote special events! Your special events & announcements deserve a proper exposure. We run and manage ads on different platforms to attract new audiences as per request.

03.

3. We produce highly informative content. Our team of content experts deeply search until they get the piece of information your audience is looking for. Whether from primary or secondary resources.
If you are interested in Digital Sports Marketing but don't know how to
use it to your benefit, look no further! You are at the right place.
Let's JUMP!

Let's jump now..
We Guarantee to
Increase your Sales Volume
Let's Get in Touch
We're Ready to Start,
Are You?
Egypt
A121 Courtyard, Al Sheikh Zayed , Giza Governorate, Egypt.
Kingdom of Saudi Arabia
Prince Hammoud, Madinat Al Umal, Al Khobar 34443, Saudi Arabia
Al-Tamimi Buildings
Third Floor
Office no. 305
JUMMPEAK