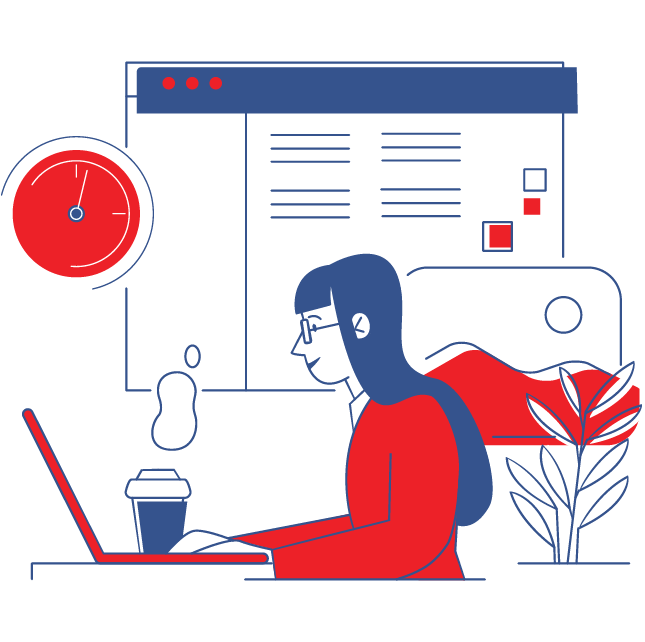 Penetrate Technology with
Digital Marketing Trends!
Hospitality brands do need Digital Marketing services essentially! Hospitality is all about serving & connecting with people, which creates the necessity of building a strong rapport with the audience. Keeping in touch with audience grants you with many perks actually, such as:
01.

Announcing all new offers, services & activities.

02.

Showcasing the latest renovations.

03.

Keeping up with audience to stay in mind.

04.

Attract new visitors and potential clients.

05.

Generate a strong social media marketing positioning.

06.

Not leaving your potential clients to your competitors over the internet without a marketing acquisition attempt from you.
Not Striving to Adopt the New Trends in the Market
Can Lead you to Fall Behind.
The hospitality industry is known to be difficult & hard to succeed in. Moreover, attaining successful marketing strategies for a business is also not an easy task. This makes marketing for hotels a little bit complex and difficult. Nonetheless, digital marketing has always been proved to be very beneficial for all industries so far, especially the hospitality industry. And sure, it will be very fruitful for the hotel and hospitality business as well.
How Can Digital Marketing Services & Tools
Be Beneficiary to Hospitality Industry?
01.

All hotels and hospitality brands need a very representative website that displays all their services professionally, to earn trust and credibility.

02.

That website needs a strong SEO strategy to be able to stand out in the severe SERP -search engine result pages- competition. All businesses strive to allocate their website on the top of all the results generated by Google when searched over a keyword or topic related to what they offer. There comes the strong SEO plan to play its role!

03.

A hospitality service provider should also promote its valuable assets across various digital marketing platforms, in order to highlight its competitive edges to the audience. By the help of different social media channels, the content can be crafted to fit a specific targeted audience to fulfill a specific objective or goal, whether it's a short or long term one.

04.

The overall performance over the different social media platforms can be specified, tracked, measured and optimized by professional advanced tools. These tools are used to run various types of ads with a wide range of objectives, which are chosen according to the campaign goal.

05.

Some hospitality service providers or hotels need a well-designed mobile application to ease access for users so that they can explore their services and activities with a matter of a click. Actually, reservations are more likely to be booked over mobile applications rather than offline.
Get to your Hospitality Brand the Perfect Exposure with An Experienced Digital Marketing Agency Specialized in your Business.
Let's JUMP!

Let's jump now..
We Guarantee to
Increase your Sales Volume
Let's Get in Touch
We're Ready to Start,
Are You?
United Arab Emirates
Soon