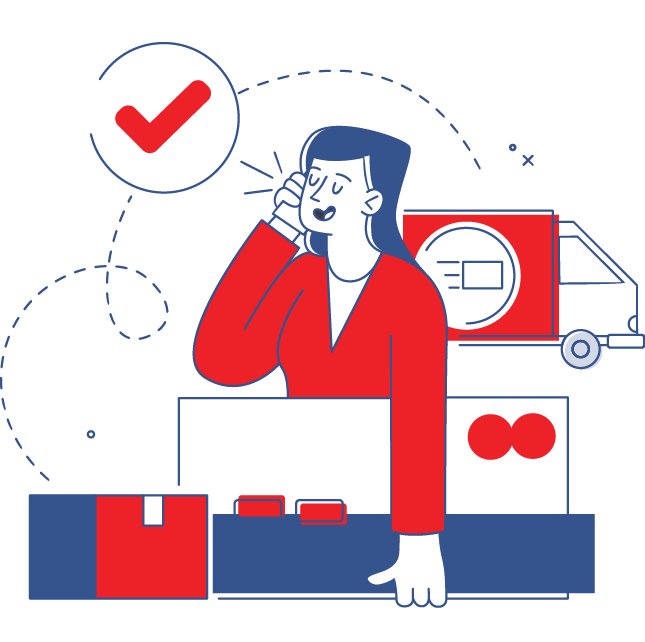 Convert Shoppers into Paying Customers and Achieve Profitable,
Long-Term Growth.
Turn your traditional brick-and-mortar store into a 24/7 innovative online business with JUMPPEAK's eCommerce marketing services.
Why Should you
Need a Specialized ECommerce Agency?
Your business needs eCommerce digital marketing service because the majority of your customers are online. In 2021, over 2.14 billion people across the globe are expected to make online purchases. A digital presence has also become necessary due to the COVID-19 pandemic, which has resulted in the shut down of many physical stores.
The right digital marketing techniques will increase your visibility, making it easier for customers to find you online. And that's helpful because most buyers research products online before heading to the store. According to a study, 82% of shoppers review products online before making an in-store purchase.
Are you Frustrated with your Current Digital Marketing and Feel that you're not getting the Most out of your Marketing Budget?
Symptoms include poor sales, low rankings, clicks with no conversions or floundering on social media.
Even the best marketing strategies can miss the mark at times. Or, maybe you don't have a strategy at all.
According to Smart Insights - "49% of companies don't have a clearly defined digital marketing strategy."
Strategy or not, we will help you overcome your digital marketing challenges and stay ahead of your competition and improve ROI.
Digital Marketing has become a lifeline for eCommerce business as it offers the best of both worlds - REACH and ROI.
Digital marketing is a sure shot way to reach prospects for E-commerce business because you know the current scenario "Digital is everything". Make this digital revolution reverberate your brand anywhere. Employ sound Digital marketing strategies for your web store that skyrocket your business growth.
So, build your business and fast forward your growth with digital marketing. Vying for consumer attention and retention till now? Make 2021 as a watershed year for your eCommerce business.
With a vast digital landscape growing every day, we can help you to capture your share of the $2.8 trillion annual online sales.
Increasing ECommerce Marketing Challenges Temper Growth Opportunities
eCommerce online marketing is growing at an unprecedented rate. With the rise of artificial intelligence (AI) and machine-learning technologies, online sellers deal with increased demand for improved customer experience.
Consumers want immediate personal service. Not only do they expect a seamless post-purchase experience, but they also want a personalized brand encounter throughout their online buying journey. As such, eCommerce digital marketing strategies built around large subsets of data must shift toward more specific audience segments.
Rank high on Search Results and Deliver a More Enjoyable Customer Experience with the Help of
JUMPPEAK!
Let's Jump
Why Is Digital Marketing So Important for ECommerce Businesses?
Users are no longer consuming content while sitting.  They're now doing it on the go or while multi-tasking.
Overall, we're missing a lot of things because we are constantly staring down at our phones.  We're being distracted with notifications and even phone batteries are having a hard time keeping up with our usage.
All of this is creating a big challenge for eCommerce businesses of all sizes around the world.
01.

We're no longer watching TV the same way we used to.  It's now been replaced by Youtube or Netflix

02.

We're no longer listening to the radio like we used to.  It's now been replaced by podcasts or Spotify

03.

We're no longer reading newspapers like we used to. It's now been replaced by emails, apps & websites

04.

We're no longer paying attention to giant billboards like we used to. It's now been replaced by a small screen in our hand
That's where digital marketing comes into play. The only way to reach prospects these days and be able to promote your products is by utilizing the different digital marketing channels.
Your
Trusted

ECommerce Marketing Agency

Convert More Prospects into Customers and Drive More Sales

Get your Free Proposal Now

Let's jump now..
We Guarantee to
Increase your Sales Volume
Let's Get in Touch
We're Ready to Start,
Are You?
Egypt
A121 Courtyard, Al Sheikh Zayed , Giza Governorate, Egypt.
Kingdom of Saudi Arabia
Prince Hammoud, Madinat Al Umal, Al Khobar 34443, Saudi Arabia
Al-Tamimi Buildings
Third Floor
Office no. 305
JUMMPEAK