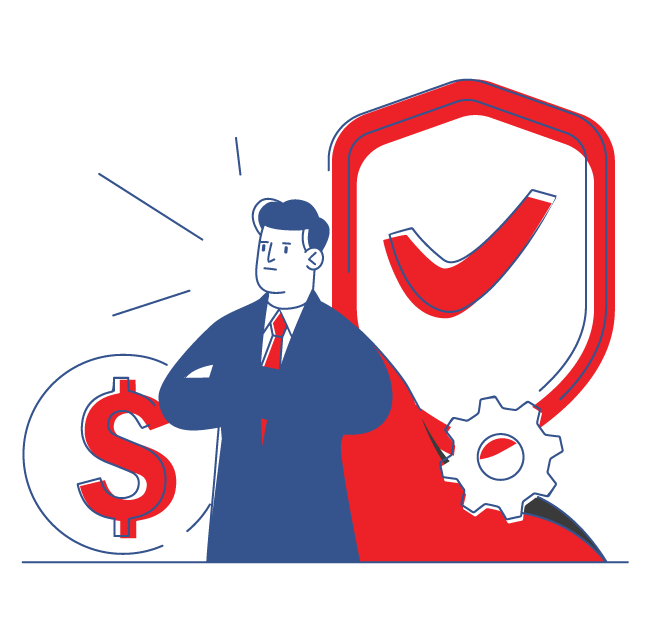 Governmental & Public Sector
Governmental marketing is sensitive and critical. Only specialized agencies are capable of doing it properly. The difficulty of this industry is that it uses very formal informative tone of voice, yet you still need to be catchy and relatable as much as possible to engage with people. It's a hard mission for some agencies, but not for JUMPPEAK!
We Help Governmental Entities and Institutions to Reach Citizens
and Target Audience with The Right Techniques.
The digital world is full of both opportunity and risk. We help governments develop policies to accelerate the use of digital tools and technologies that maximize those opportunities, while ensuring people are appropriately protected. Effective digital regulation is key for a free, fair and safe society.
We Understand Your Business!
The Governmental sector is in need to adapt quickly in an increasingly digital world. It's an extremely complex market, containing a variety of different organizations who speak to very different audiences and require different approaches. We work closely with you to deliver what your organization work for, in a cost-effective way. We also know that public sector organizations have to work with different kinds of audiences and stakeholders, and we take particular care in ensuring that the work we create for you is both inclusive and accessible.
Let's JUMP!

Let's jump now..
We Guarantee to
Increase your Sales Volume
Let's Get in Touch
We're Ready to Start,
Are You?
Egypt
A121 Courtyard, Al Sheikh Zayed , Giza Governorate, Egypt.
Kingdom of Saudi Arabia
Prince Hammoud, Madinat Al Umal, Al Khobar 34443, Saudi Arabia
Al-Tamimi Buildings
Third Floor
Office no. 305
JUMMPEAK