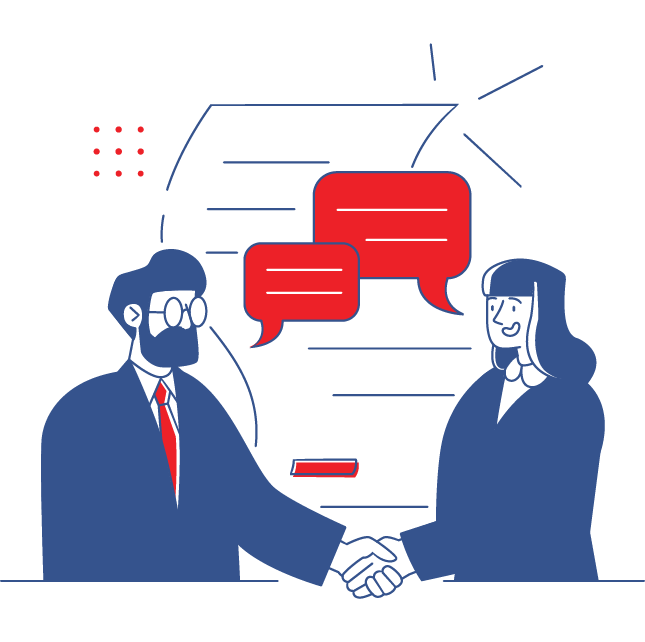 Generate
High-Potential Real Estate Leads,

Increase Your Sales and Better Deals Will Get Sealed.

To get ahead of your competitors, you need to start taking digital marketing seriously as it is crucial for building brand awareness for you as a real estate agent, widening exposure, and attracting more eyeballs to your business.
Partner with JUMPPEAK and
Increase your Quality Properties Buyers.
Our real estate digital marketing company utilizes analytics and data to develop conversion-focused marketing strategies. We provide custom real estate digital marketing services for real estate companies and brokerages.
Why
Digital Marketing is Necessary

for your Real Estate Business?
01.

Increasing the revenue through increasing the qualified leads conversion.

02.

Increasing the Referrals

03.

Increasing The brand awareness

04.

Growing the brand Reputation

05.

Growing the Database
Who's Your
Audience?
01.

Buyers.

02.

Sellers.

03.

Past clients.
The Competition is Fierce, and These Days you'll Need Expert Online and Offline Marketing Potentials
to Set Yourself Apart From Others.
A study from the National Association of Realtors showed that 92% of buyers use the internet to begin their house hunting quest, driving home the vital need for real estate agents to have an active online presence. If you're not active, engaging, and networking online, then you're missing out.
JUMPPEAK wants to be your marketing guru. Our specialists will sit down with you, taking the time to understand your business and create a marketing solution that has your business at the center of it. We'll go beyond the traditional digital marketing standards and be creative in solving your marketing problems, delivering customers to your door and driving your page up in search engine results.
Let's Jump
JUMPPEAK

Enjoys the Expertise of Individuals Who Make Digital Marketing their Business.

The JUMPPEAK team prospers on creating winning strategies for real estate agents that drive customers to you. When you choose JUMPPEAK, you choose:
We don't just want to run your marketing campaigns; we want to hear your ideas and partner together with you to grow your business faster.
We take the time to understand you. We'll come to your office, sit down with you, and work to develop a winning campaign just for you. Our sole focus will be on you.
We're never too busy to answer your questions. The specialist that's right for your business will work side-by-side with you, giving you personal updates and helping you through any difficulties along the way.
You will receive reports at the interval you choose, and you will have 24/7 access to our topnotch team. Let's Jump together!
Why You Should choose
JUMPPEAK?
Data guides everything that we do at JUMPPEAK. Our team of digital marketing specialists will optimize each aspect of your digital strategy to ensure you're getting the most return for your dollar.
It's real estate marketing done smarter.
When we build out your advertising campaigns and SEO, our goal is to target the right people—people that are actively looking to buy a home, rent an apartment, or look into assisted living.
We don't just deliver a high volume of leads, but leads that are ready to move forward with you.
Whatever your real estate specialty, your prospects make decisions based on credibility. What impression does your web presence make on potential clients or tenants? Are you reaching the right people in the right channels?
Our team can help you do just that.
Reviews are everything these days, especially in the real estate industry. Our team will complete a comprehensive audit to make sure your reputation on platforms like Google, Social Platforms, and property finder providers is in good standing.
We'll also show you how to make the most out of the star ratings and reviews you've already earned.
Get A Free Consultation Now

Let's jump now..
We Guarantee to
Increase your Sales Volume
Let's Get in Touch
We're Ready to Start,
Are You?
Egypt
A121 Courtyard, Al Sheikh Zayed , Giza Governorate, Egypt.
Kingdom of Saudi Arabia
Prince Hammoud, Madinat Al Umal, Al Khobar 34443, Saudi Arabia
Al-Tamimi Buildings
Third Floor
Office no. 305
JUMMPEAK